Last month Jamie Coreth's striking Portrait of Fatima was selected, from thousands of entries, to be included in the BP Portrait Award exhibition.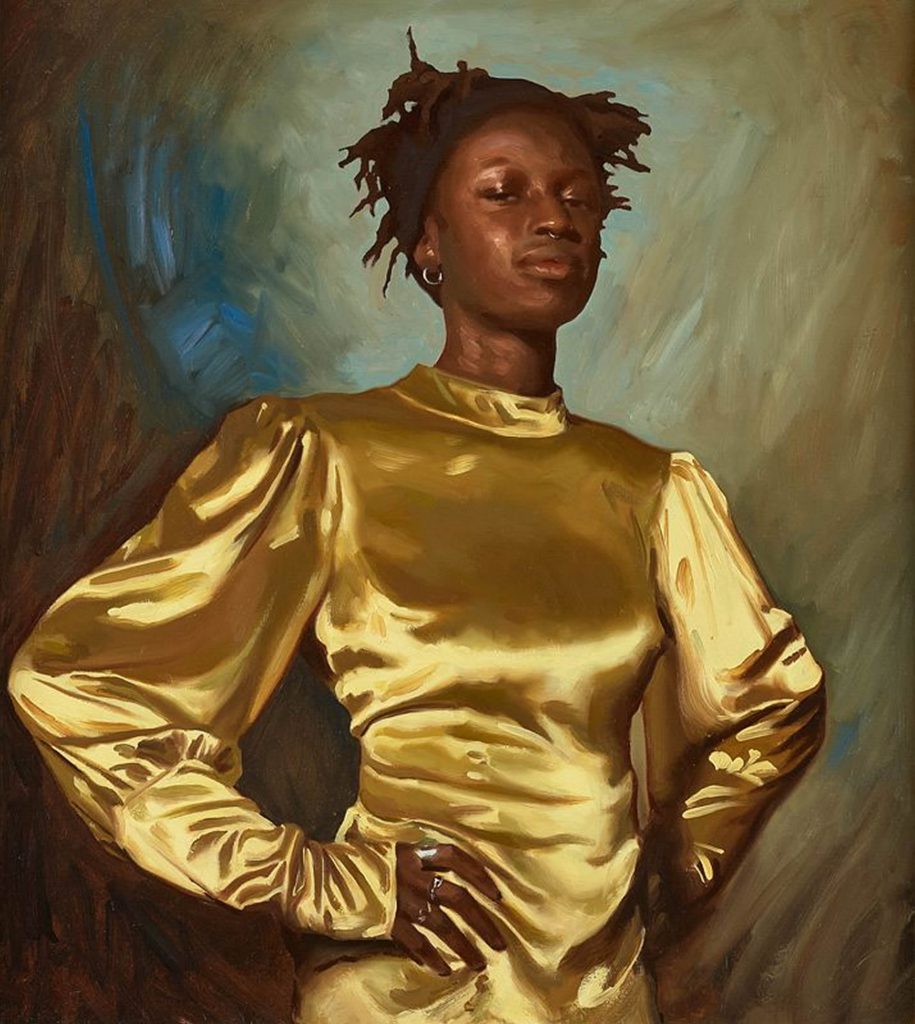 Due to the Covid-19 pandemic the exhibition was solely online this year, but the work proved to be very popular by both the public and the National Portrait Gallery curators – being used as the image on the website's home page, on the front of Face to Face (the exclusive publication for Gallery supporters) and, most impressively, as the cover for the exhibition catalogue.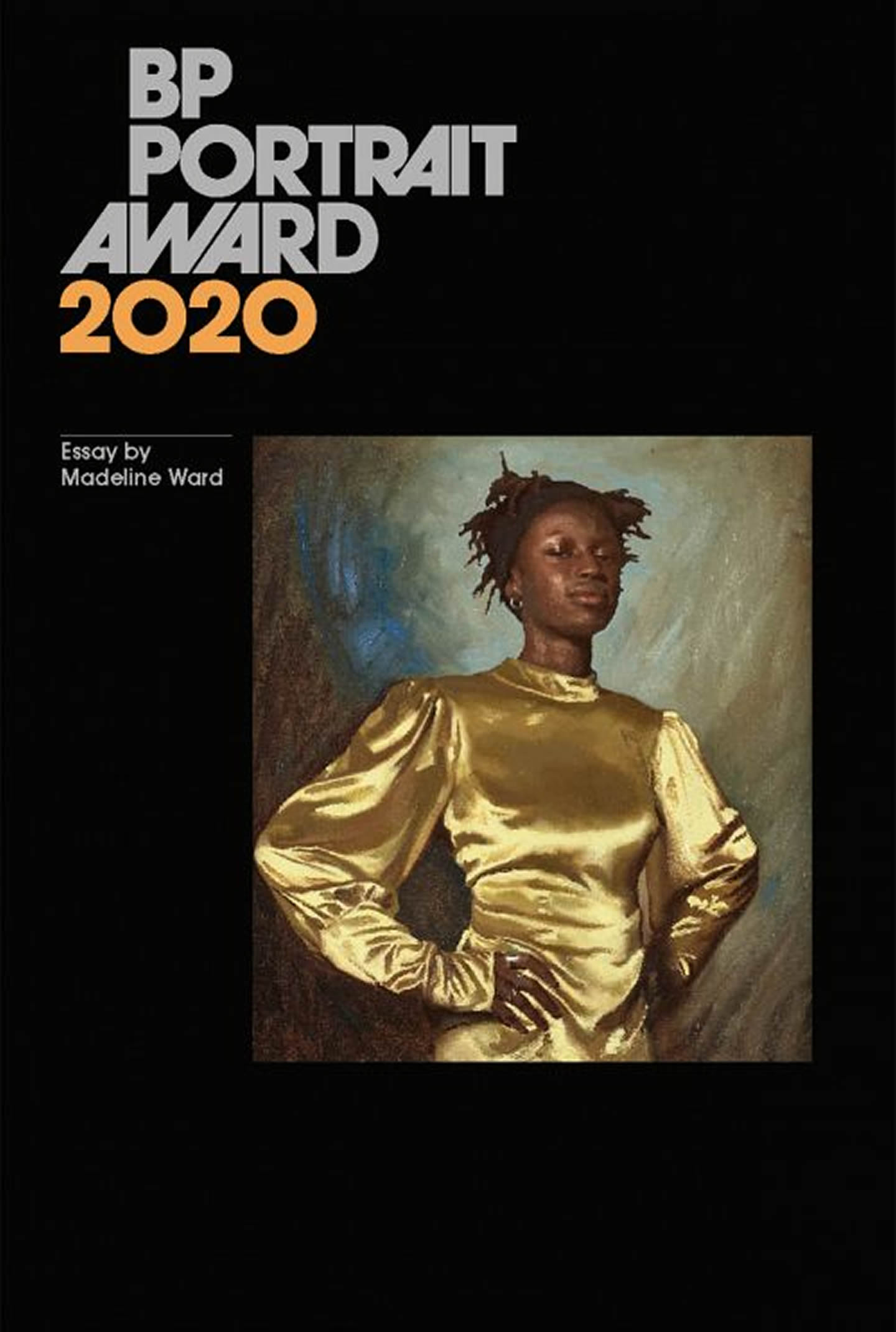 This is not the first time a work by Jamie Coreth has been selected for the BP Portrait Award. In 2018, his monumental portrait Broken Bodies was exhibited to much acclaim. It portrays the artist's friend Mark Jackson, a sculptor who was formerly a soldier in the Parachute Regiment and elite Pathfinder platoon. Mark sustained a severe injury, whilst parachuting, which smashed his hips and broke his legs. This accident ended his time in the army leading to his decision to concentrate on his career as a sculptor.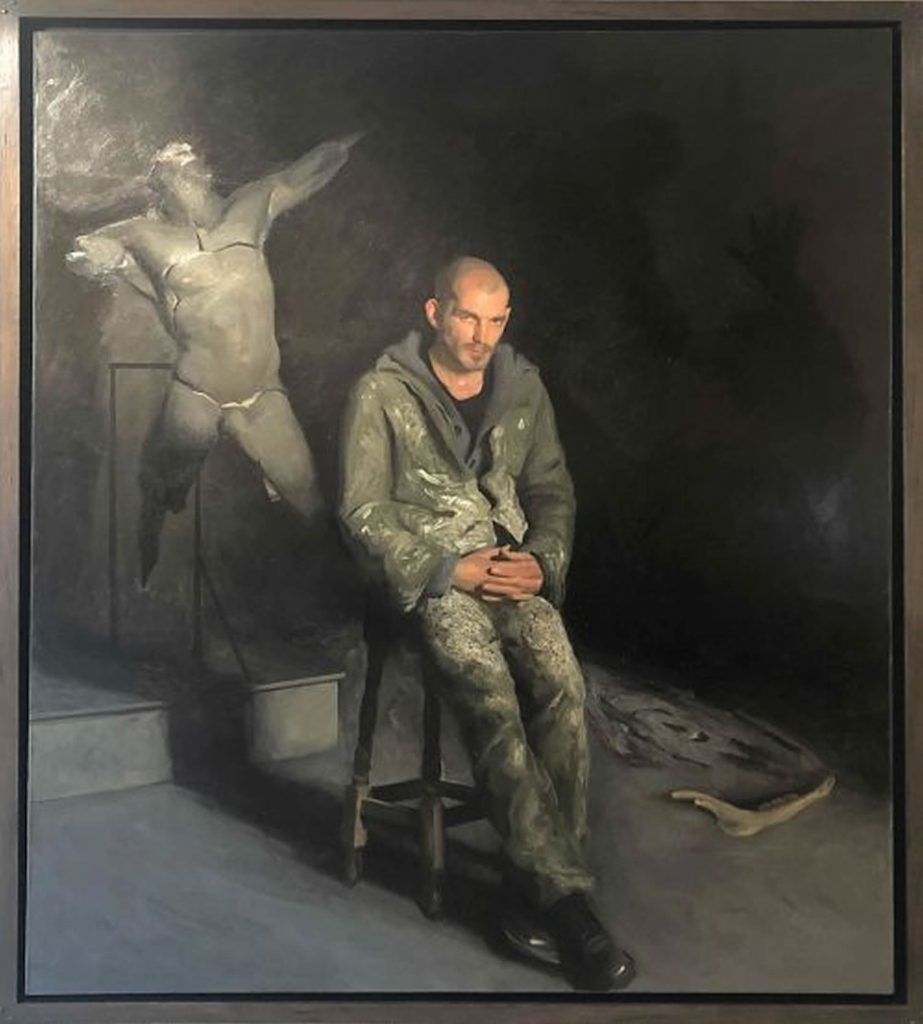 Of the painting, Coreth said:
Jacko casts his shadow over an old clay figurative sculptures behind him, which was originally of an archer. It had since been cast and the original had its limbs removed. I noticed whilst there that the clay was cracked across the hips and across the heart, so I thought it apposite to cast his shadow over the leg that was most injured. In the shadow (cast by my canvas whilst working under spotlight) I've suggested a sculpture of Cain and Abel (a story Jacko finds very moving as it represents the origins of conflict).
Two years previously, Jamie made his debut at the BP Award with his work Dad Sculpting Me. The portrait has a wonderful symmetry as it depicts Jamie's father, the renowned sculptor Mark Coreth, in the process of sculpting Jamie, whilst Jamie is painting him. The portrait was painted from life in Mark's studio over the course of a month. Of the project Jamie stated:
My father has influenced me greatly in my work and given that it is a relatively strange thing for a sculptor to raise a painter, I thought it could be an interesting father–son project to make portraits of one another at the same time.
The judges of the BP portrait award felt that they:
…were drawn to the timeless quality of the painting and its treatment of a father and son relationship through art
They had no hesitation in awarding him the Young Artist Award, 2016.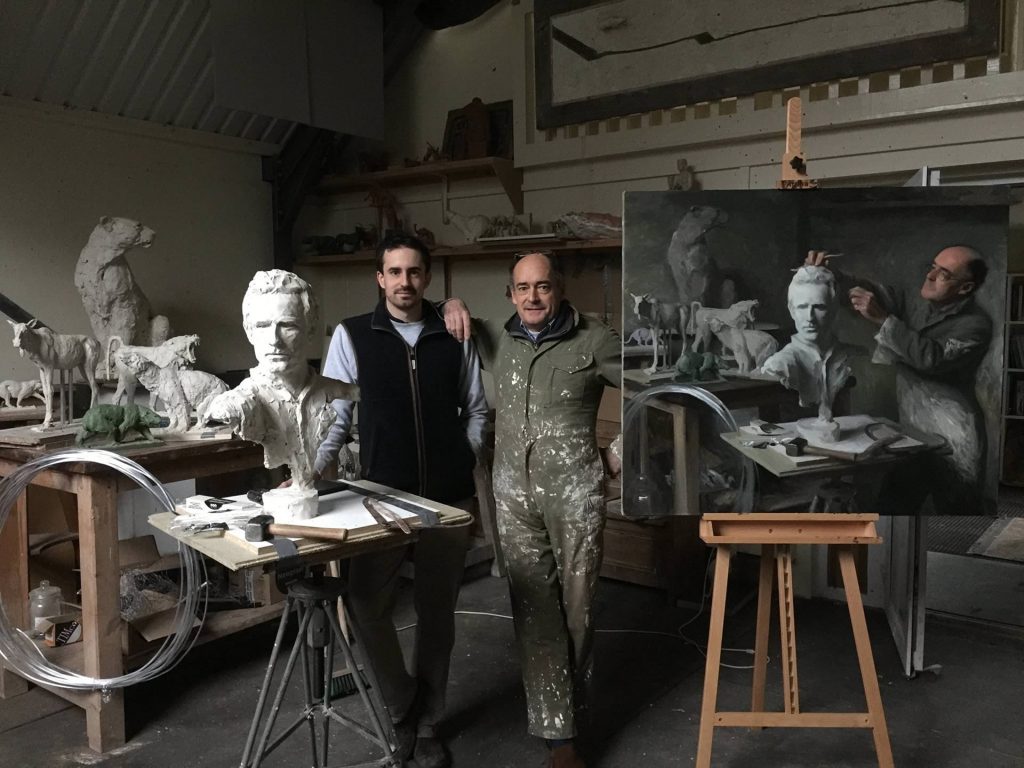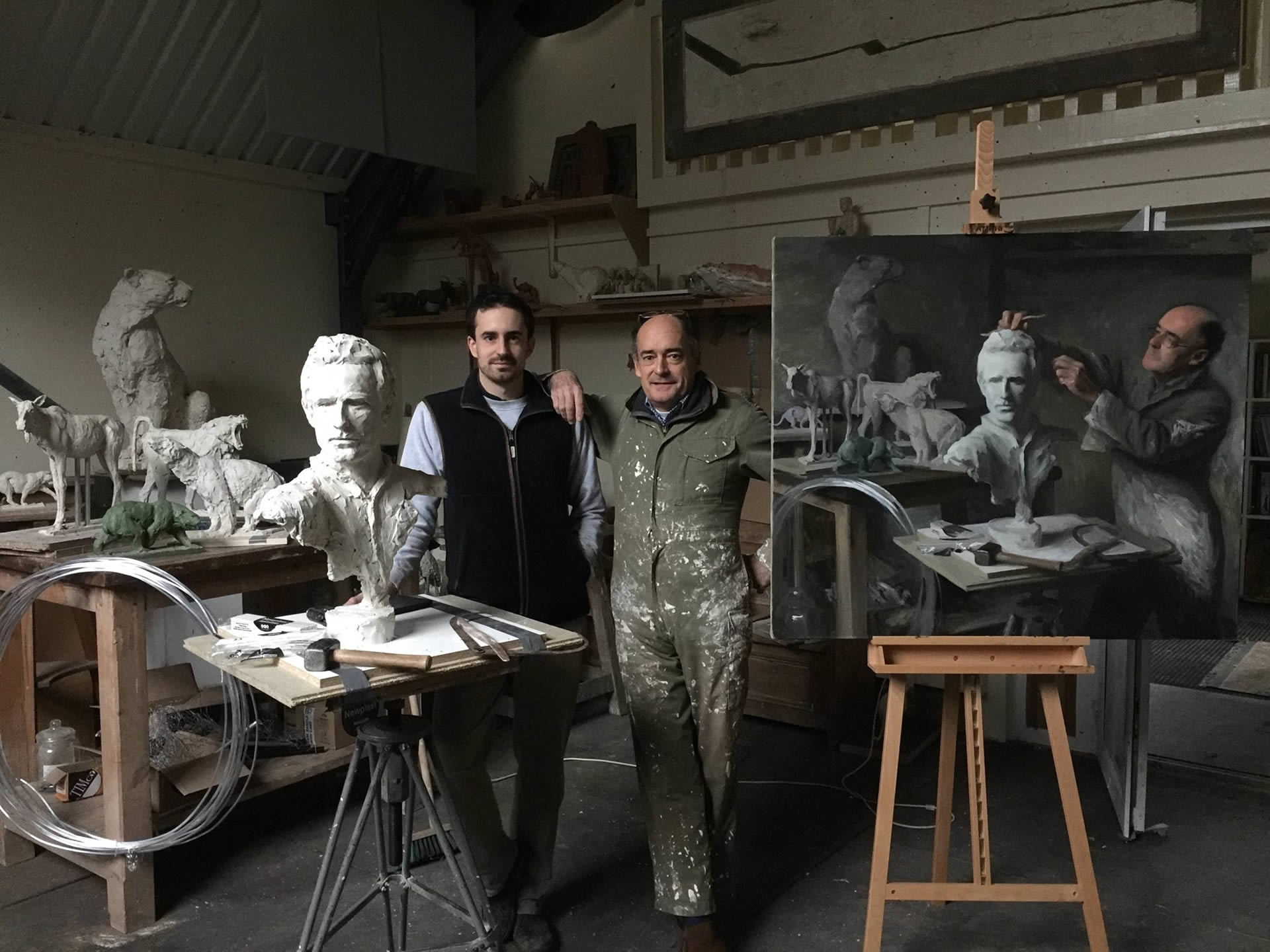 Jamie Coreth continues to paint private commissions and is proving to be a very popular and highly regarded portrait artist. For enquires, please contact Sam Parker Bowles (sam@fineartcommissions.com)